Postpartum Swimwear
Loading advertisement...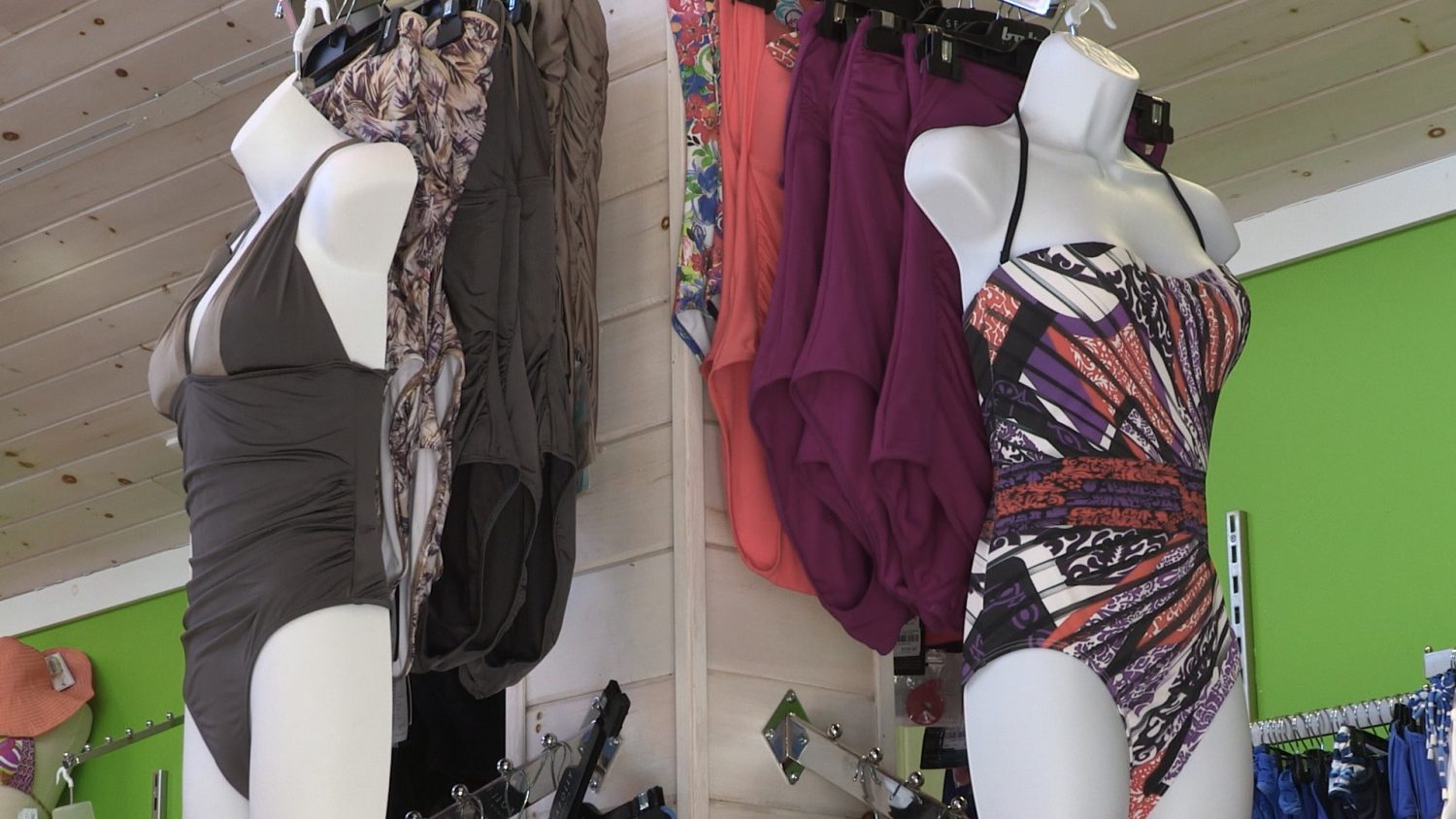 Up next
Update Your Home in 10 Minutes with Jackie Glass
Cancel
Here on
The Marc and Mandy Show
,
we love babies. But though our love for mini-me's is undying, we know that the post-baby-bod leaves much to be desired. In that spirit, in this segment of the show,
viewers find out what swimwear options will work best for post-baby body types. Watch the video above to learn more or keep reading for the highlights.
TIP Avoid buying any swimwear without first trying it on. If you're shopping with your little one, ensure you have a good friend with you to help out, so that you can try things on freely.
When shopping for a post-baby body, the tummy tends to be an area of concern. Our swimwear expert recommends opting for bathing suits with a little bit of rucching detailing on the tummy, which will help to conceal imperfections.
Speaking of the tummy, another clever way to conceal the waistline is with an empire waist, which essentially cinches right under the bust and flows loosely over the tummy area. For swimwear, a tankini with an empire waist is another great option to suit your post-baby bod.
Princess seaming is something to look out for if you're post-baby, as a good princess seam will elongate the look of the body. For those who don't know what a princess seam is, it's
long rounded seams sewn into women's
clothing
to
lend the illusion of an hourglass
shap
e to the garment.
Another concern with the post-baby-body is bust size. If you've noticed an increase in your bust from breastfeeding, you want to ensure your bathing suit straps are not only functional, but comfortable. Our
swimwear expert recommends
thicker straps for added support. You should be able to fit two fingers comfortably between the strap and the shoulder.
To learn more about postpartum swimwear options, check out the video above!