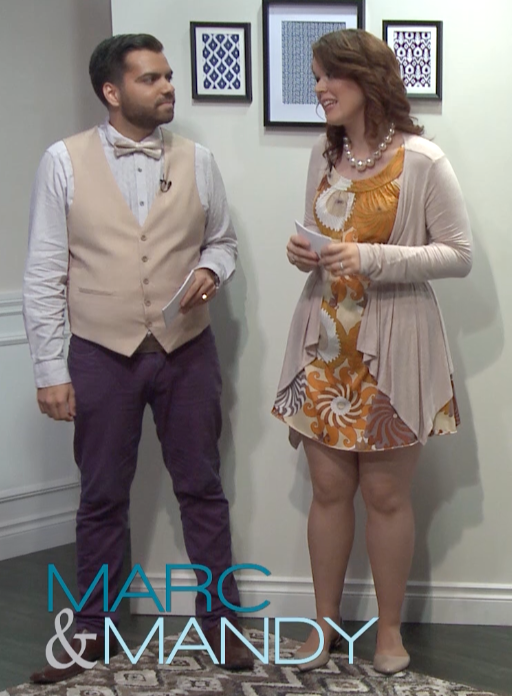 Mandy's Look: The Budget Episode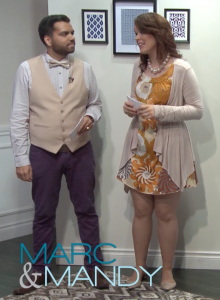 In keeping with the budget theme of this week's episode, Mandy choose a pretty geometric print dress she purchased at a thrift shop on a recent holiday. Mandy paired this bright patterned dress with neutral accessories including nude flats, a nude cardigan and a brown belt to give the outfit a softer feel, perfect for fall!
Mandy's hair is coloured and styled by Alpha Hair and Body. Her stylist, Naomi Adams, layers a light chocolate brown base with thin caramel highlights to create a soft and chic look. She then layers and carefully curls her hair using a flat iron to create Mandy's camera-ready style. She solidifies the look using Big Sexy Hair products.