As we enter 2016, we start a new season of exotic hair trends.
Everything is new and exciting as the year starts fresh. 2016 is
all about colour, statement cuts and unique touches.
Undercuts to Razored Cuts: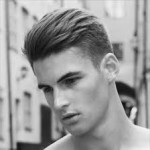 Same old, same old haircuts can
be totally overhauled in different ways to create individualism
and uniqueness. If you add a touch of bold colour, voila; a
whole new look.
Blunt Bangs: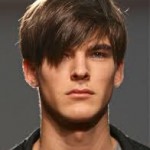 Blunt bangs have not been popular for the past
few years but this year that all changes. Blunt bangs are a great
new (old) change that you can do to your hair without
sacrificing your mane.
Bronde: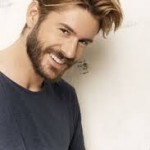 The hottest thing to hit the runway this season.
Bronde is the mix between blonde and brunette; now who's
having more fun?
Streaks of Color: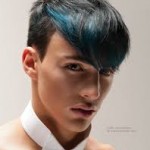 This is perfect if you want to test out a
colour but don't want to do your whole head. You can go nuts
with this and try a few colours at once.
Ombre Highlights: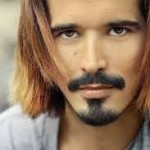 Ombre may not be a new trend but it
seems to reinvent itself with new styles and ideas every season
and it doesn't seem to be going anywhere anytime soon.
Pink Hued Hair: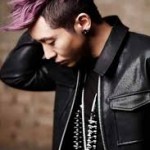 From cranberry to cotton candy, pink colours
are totally taking advantage of the spotlight because it's so hot
right now.
Simple Casual:
This is a classic from the ages. It can be done
right with styling if a little hair gel and styling cream are
involved.
Side Part Pompadour: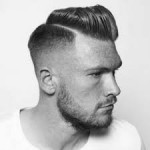 The pompadour is making a comeback
in a big way. All though they have been seen as common in the
fashion world in past years, it is making a comeback and it's not
apologizing.
Long Bang Hairstyle: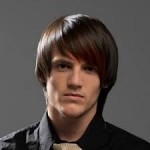 This happens to be one of the more
popular hair trends for men. On the runway, the models are
wearing short messy styles with longer bangs.
The Man Bun: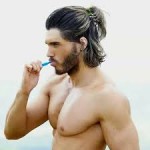 Who doesn't love the sexy artist look? It's also
making a comeback and no, its not sorry either. Neither am I! It's
sultry and definitely sexy.