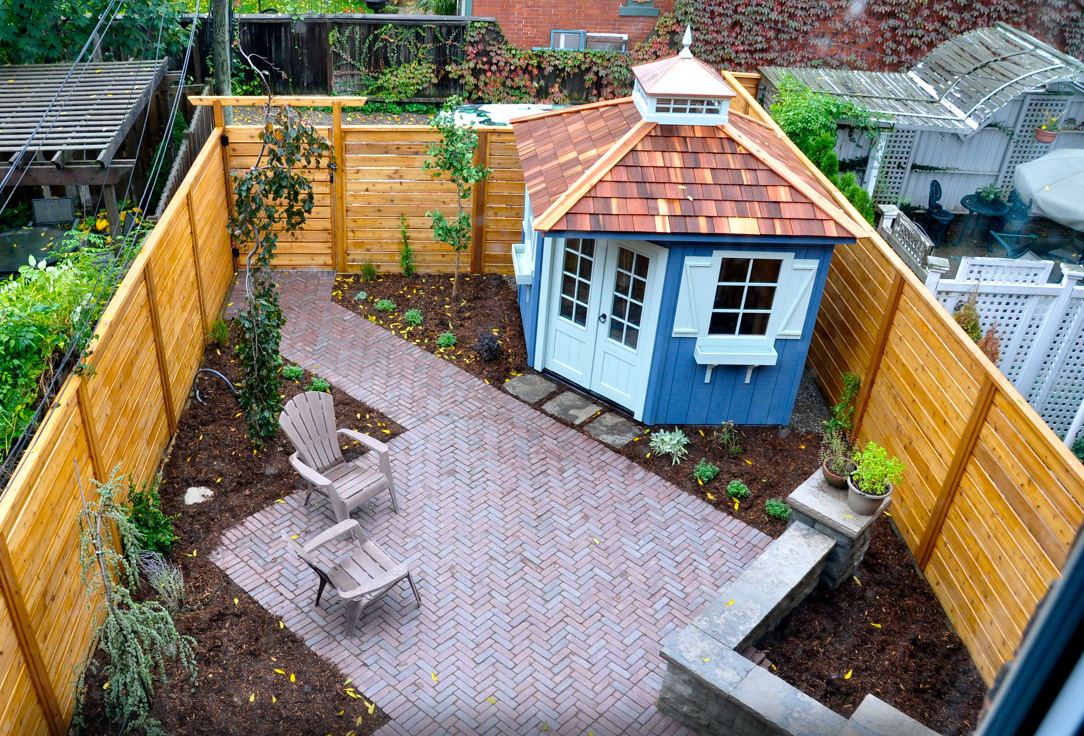 Are you Pressed for Space?
Sometimes you need to think creatively to figure out how to create some extra space in your home. Check out these great space-maker ideas from Limestone Trail.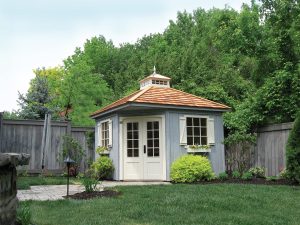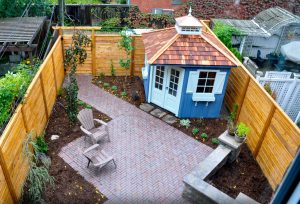 1. Do you have a small yard but still want a shed to store your stuff? This unique 5-sided Limestone Trail Wellington is perfect for tucking into a corner or a narrow side yard, but still offers great storage space! Three sizes to choose from: 8×8′, 10×10′ and 12×12′. Pop a cute little cupola on top and it becomes a real statement in your yard.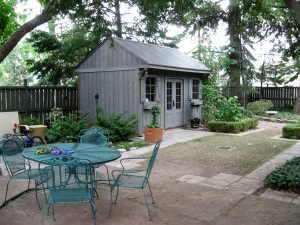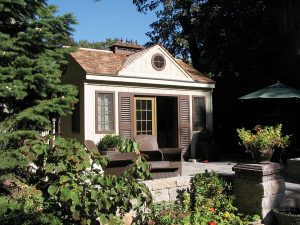 2. Need extra room for guests to stay but don't want to dedicate a bedroom in your house? A Limestone Trail Cabin might just be the answer! Add a guest house to your property and you never have to turn guests away again. They can have the privacy of their own space plus now you can use that spare bedroom for an office, home gym, yoga retreat or studio. Limestone Trail Cabins are available from 10' x 10' right up to 20' x 20' with many other size and configuration options. It's like adding a room to your house without the major reno costs.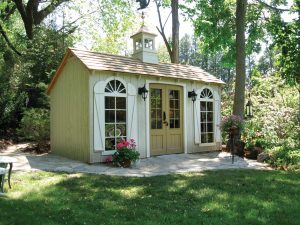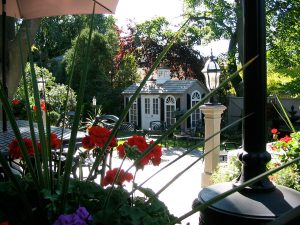 3. Move all that stuff that's been piling up in the garage out to a Limestone Trail Cabana. Free up space for a car and de-clutter at the same time: store your mower, snow blower, gardening tools, lawn furniture, camping gear, tools and other equipment. Sizes start at 4'x7' and go up to 14' x 7 with many door and window configuration options to make the space work for you.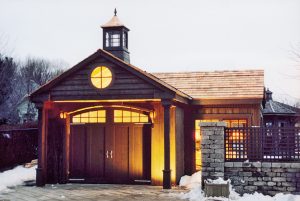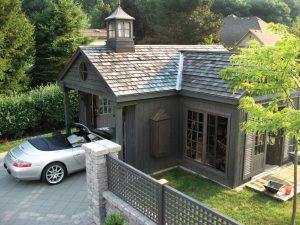 4. Want to use your garage as a workshop but still want to park your car under cover? Then put in a Limestone Trail Coach House to use as a garage. The Coach House is a stunning, big building for those who want lots of room. The main section is 12'x20′ with a 7'x10′ wing. It's easily big enough to drive a car inside and still have room for storage. Or set it up with a sitting room, or exercise room, or studio, office, yoga retreat, workshop she-shed/man cave, . . . the possibilities are endless!
Limestone Trail pre-manufactures each structure in our factory, so installation is done quickly and quietly and usually within a day. For more info about Limestone Trail's classic garden structures, visit www.limestonetrail.com or call 800.810.8223.
Text by by Monika Schaefer, Limestone Trail